Shopping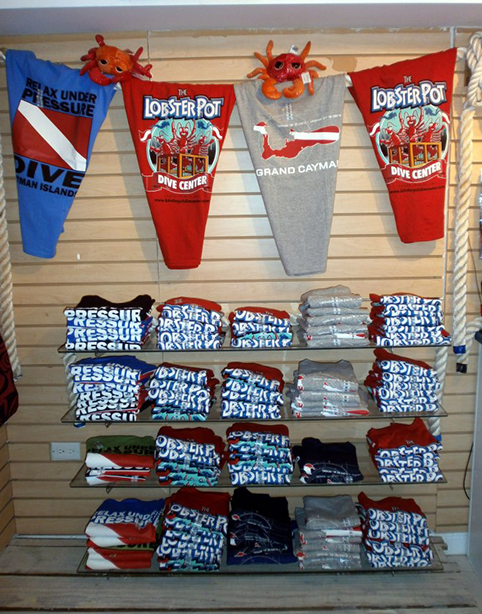 The Lobster Pot Dive Center is stocked with clothing, gifts and souvenirs to satisfy all your shopping needs from basic dive essentials such as masks, fins, snorkels, dry bags and dive accessories to sunglasses, beach towels, postcards, sunscreen, pirate paraphernalia and more.
We have a huge selection of branded apparel - T-shirts, tank tops, warm hoodies and fleeces, caps, beanies, rash guards and slap straps from all our dive partners.
There's something else in store to suit every member of the family. A quirky range of Bungalow 360 purses and beach bags with an ocean theme, local seed jewellery and wide brimmed sun hats for the ladies. High quality men's board shorts by Tormenter. And a huge selection of stuffed sea creatures in our 'kiddies corner' for the youngest member of the family.