Dive with stingrays, pet a stingray, feed a stingray
At grand cayman's world-famous stingray city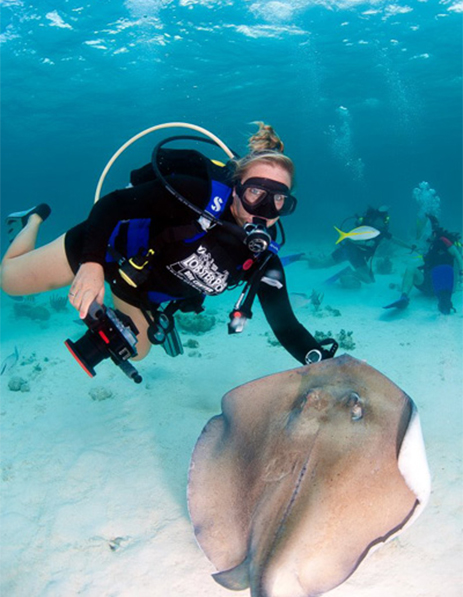 Interact with these beautiful, wild creatures in their natural habitat – the calm, crystal-clear, aquamarine waters of Grand Cayman's North Sound within the protection of the barrier reef beyond.
Years ago, the North Sound fisherman would throw their fish carcasses overboard. The stingrays soon grew wise and, timidly at first, started to get closer and closer to the scraps until eventually they began taking food directly from the fishermen's hands. Word quickly spread that you could go out to the sandbar and feed the rays and boats began taking tourists there on excursions. Now, Stingray City is one of the island's major attractions.
The view is stunning, the stingrays magical, what could be more perfect. Come see what all the fuss is about.
To book your Grand Cayman Dive Course or Grand Cayman Boat Dive Trip, contact us now!