Boat Diving with Lobster Pot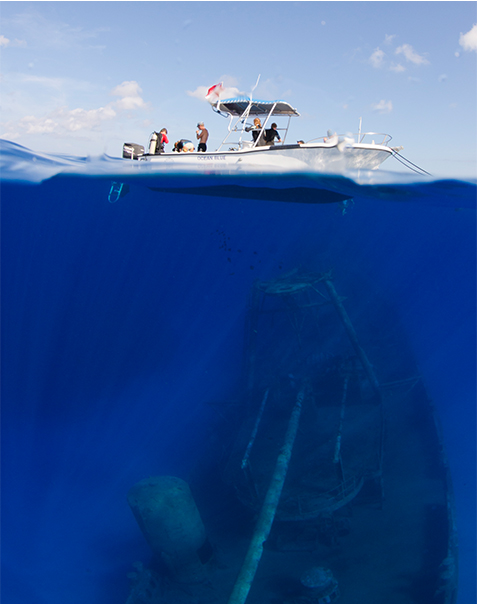 Our boat dive trips are all about you – your comfort, enjoyment and safety.
Following a complimentary transfer to the dive resort from any Seven Mile Beach location, our knowledgeable and experienced dive boat crew will take care of your every need on board.
They'll set up your equipment, provide full dive site briefings, guide your dive pointing out interesting critters along the way - unless you prefer to do your own thing with your buddy - and switch your equipment onto a full tank before the second dive.
If you need advice or tips about any aspect of diving, just ask - they're happy to share their knowledge and experience. If you're lucky, they're likely to tell an amusing dive anecdote while you relax on board during the surface interval between dives.
Two-tank trips usually start with a deep wall dive to a maximum of 100ft/30m. Your complimentary dive computer will help you max out your bottom time and a full hour surface interval will precede the second dive at a site of your choice – a shallow reef, wreck, or the top of another wall.
Once you return to the dive resort, you can just step ashore and leave your gear on board to be taken care of by your crew. They'll have it set up and ready to go when you arrive for your next day's diving.