Dive Trips for Cruise Ship Passengers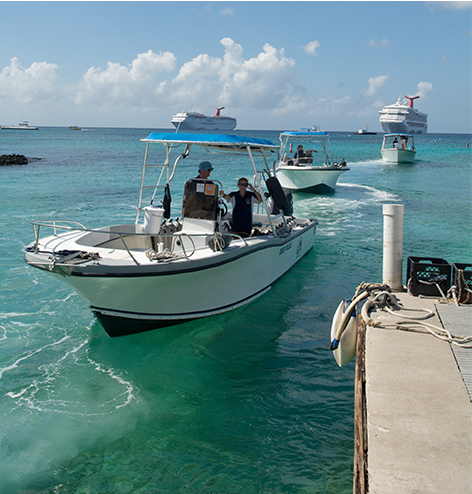 Scuba diving in Grand Cayman is a must do, whether you are a certified diver or you want to try it for the first time! As the birthplace of recreational scuba diving in the Caribbean The Lobster Pot Dive Center is ideally suited to provide you with the best Cayman dive experience possible!
At The Lobster Pot Dive Center we can schedule boat trips and scuba courses to fit any cruise ship itinerary. As we are located an easy 10 minute walk from the cruise terminals there is no need to worry about catching a bus or a taxi. If a walk doesn't appeal or you are carrying your equipment with you then we can arrange to pick you up in our courtesy van.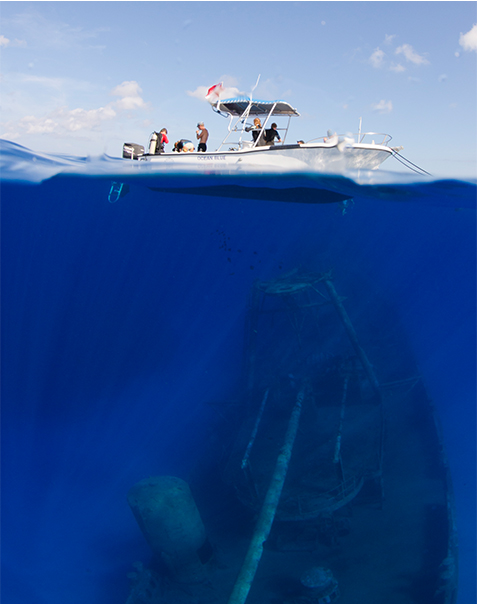 Discover Scuba Diving
The first time diver can take our PADI "Discover Scuba Diving" course which is an introduction to the underwater world. After a short lesson we will show you how to use scuba equipment in shallow water before guiding you around Cheeseburger Reef. See amazing coral formations and reefs teeming with tropical fish. This course (including your reef dive) takes approx. 2 1/2 hours.
Open Water Certification/Referral dives
Do you need to start or finish your certification dives? As a PADI 5 Star Dive Resort we are ready to help you start or finish your journey towards certification. Our friendly and experienced instructors can help you with any of your Open Water Referral dives or your confined water if required. The PADI system is geared up so that you can seamlessly complete the whole or part of your course with any PADI instructor. Even if you are only here for the day let us know which parts of your course you need to complete and we can take care of it!
Continuing Education
Are you aiming for your Advanced Open Water certification? Join our instructors for one or more of your dives towards this level. Depending on the dives you would like to complete we can take you on our boat or from shore to continue your diving adventures.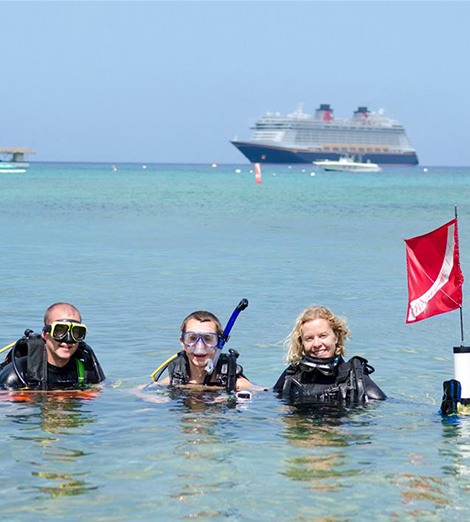 1 or 2 Tank Boat Dives
For certified divers we have daily, morning and afternoon 2-tank boat dive trips. We specialise in small groups and our experienced instructors will take you on "Larry", our 28ft Dusky dive boat, and guide you around our incredible walls, reefs and wrecks. Trips last approx. 3 hours.
All our dive trips, whether from shore or on our boat, can be scheduled to fit with the times your cruise is in port for! Email lpdc@candw.ky or call 1 345 946 8685 and let us tailor-make an excursion for your or your group.